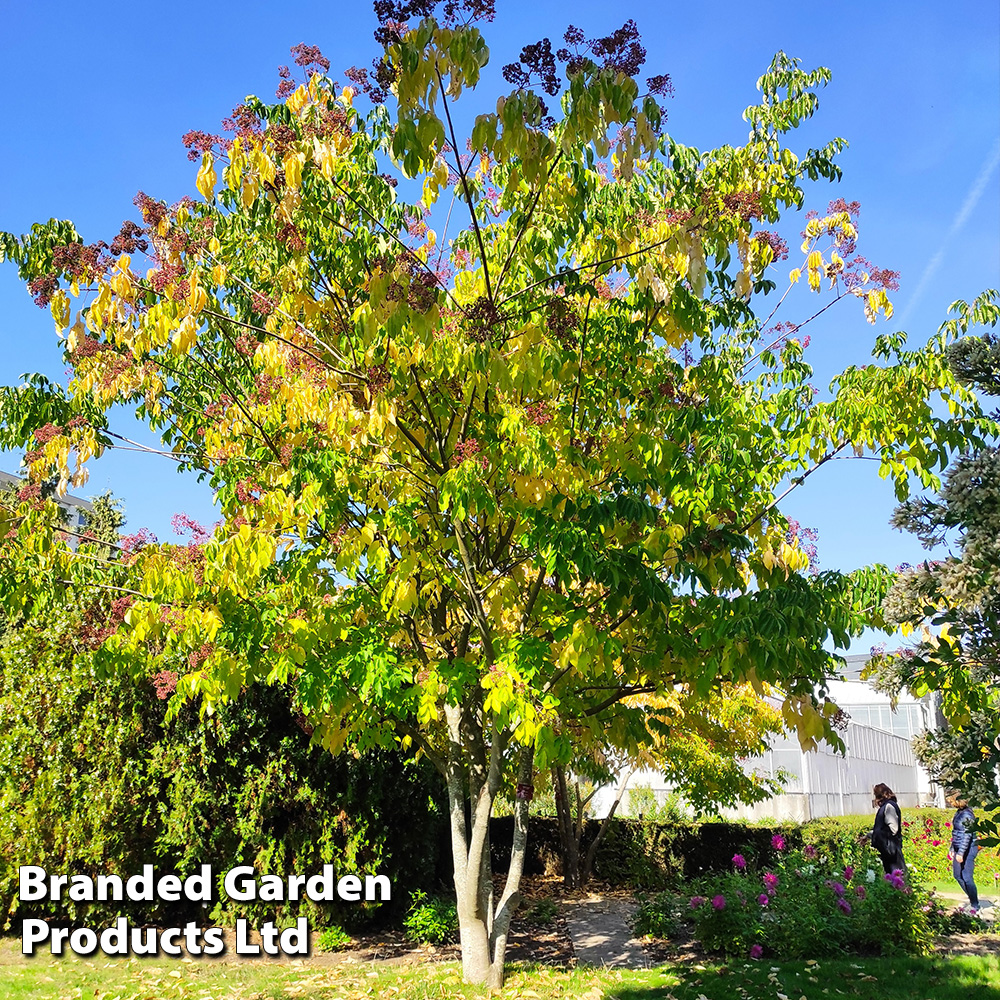 Tetradium daniellii
£34.99
Available to order from
Dobies
Send Tetradium daniellii
Tetradium daniellii is an unusual, flowering tree native to Korea and China. It has a broad, rounded crown composed of glossy, pinnate leaves which turn yellow in the autumn. In late summer it produces panicles of small, starry, white flowers. This fast-growing tree is also known as the Bee-bee tree as these fragrant flowers are highly attractive to insects. In autumn the flowers mature into red fruit clusters. Tetradium danielli makes an excellent specimen tree with multiple seasons of interest. Height: 12m (40 feet). Spread: 8m (26 feet).Plant height and spread is seasonal therefore we list by pot size rather than a defined plant size. The height and spread of the plant delivered will vary depending on the season, meaning arrival images are an indication only.
There are 3 voucher codes for Dobies
Reviews for Tetradium daniellii
We don't have any customer reviews as of yet. Why not be the first to write one?
Popular Flowers to Send Today