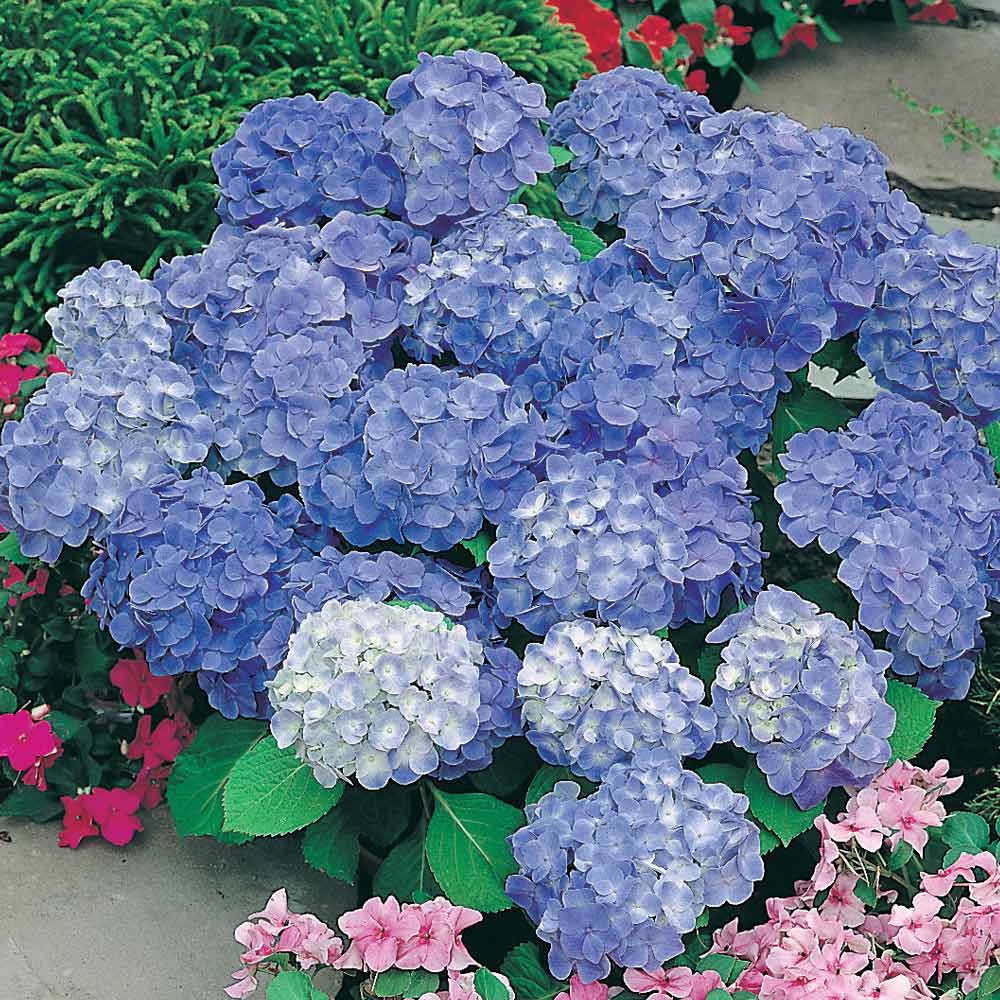 Hydrangea macrophylla Plant - Blaue Donau (Blue Danube)
£47.99
Available to order from
Dobies
Send Hydrangea macrophylla Plant - Blaue Donau (Blue Danube)
The Hydrangea Macrophylla Blue Danube) is one of the easiest shrubs to grow. A hardy deciduous mophead variety that will do equally well in all soils and sun or shade! The flowers are large and will be deep blue on acid soil and pink on alkaline soils. The growth is neat and compact and the eventual height and spread is only 1m (39), so this stunning specimen can be easily fitted into smaller spaces and will love being the centre of attention in a patio container. Stunning autumn colour completes the all-year-round interest provided by this gorgeous mophead hydrangea! Protect from cold drying winds and you definitely have a winner!
There are 2 voucher codes for Dobies
Reviews for Hydrangea macrophylla Plant - Blaue Donau (Blue Danube)
We don't have any customer reviews as of yet. Why not be the first to write one?
Popular Flowers to Send Today