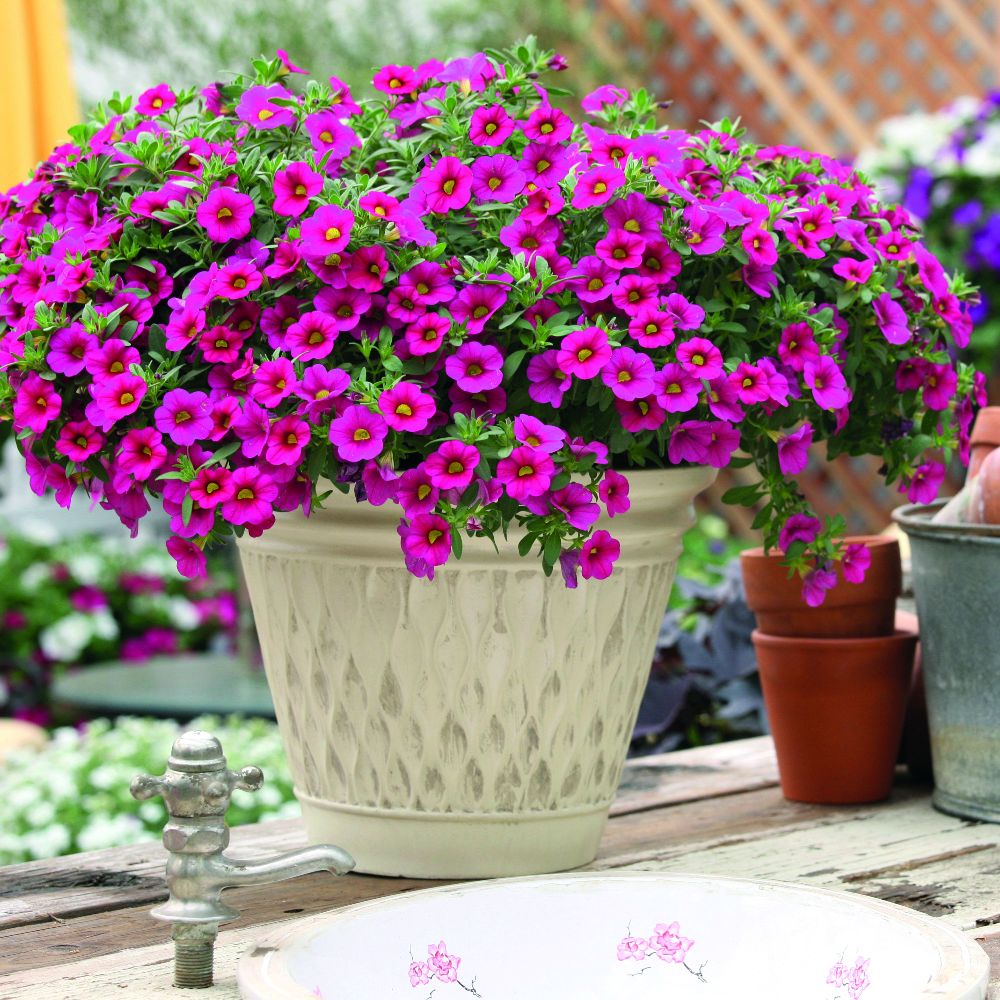 Calibrachoa Million Bells Pink
£9.99
Available to order from
Dobies
Send Calibrachoa Million Bells Pink
Calibrachoa ?Million Bells Series? remain as popular as ever, thanks to their superb garden performance. With superior vigour, Calibrachoa 'Million Bells Pink' produce well branched plants with an abundance of trumpet-shaped, hot-pink flowers throughout the summer. The weatherproof blooms cope well with our variable summers, so you can be sure of a great display come rain or shine! Fill you baskets, window boxes and containers with this brilliant mix for an explosion of summer colour. Height: 25cm (10). Spread: 30cm (12).
There are 2 voucher codes for Dobies
Reviews for Calibrachoa Million Bells Pink
We don't have any customer reviews as of yet. Why not be the first to write one?
Popular Flowers to Send Today