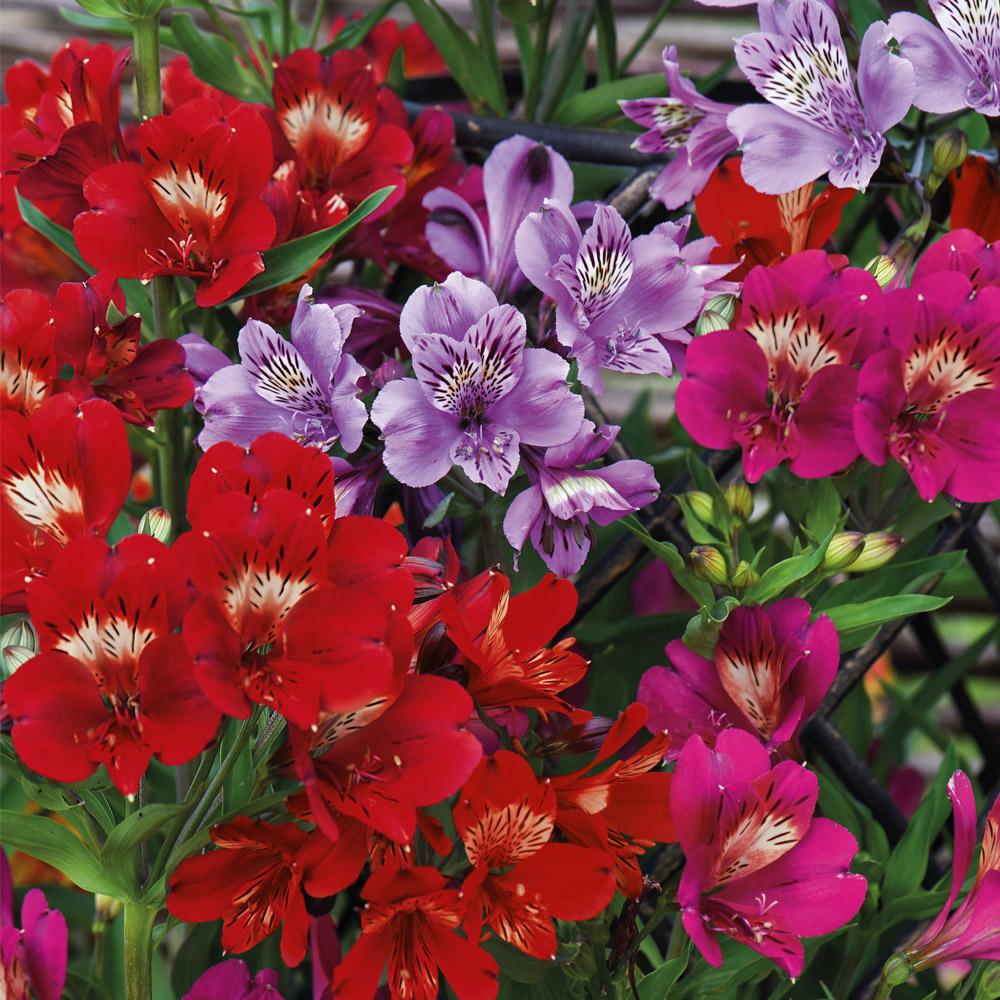 Alstroemeria New Tree Everest Mix
£25.99
Available to order from
Dobies
Send Alstroemeria New Tree Everest Mix
Alstroemeria 'New Tree Everest Mix' is an exotic-looking blend of Peruvian Lilies ? specially selected for their height and stature! These tall, hardy perennials produce long stems of tropical blooms that form a vibrant column of colour throughout the summer. Alstroemeria make fabulous cut flowers for summer bouquets. Try them in a Tower Pot? frame to create a dramatic focal point in borders and patio pots! This mix contains 'Nirvana' , 'Allure' & 'Energy'. Height: 140cm (71). Spread: 75cm (30).
There are 2 voucher codes for Dobies
Reviews for Alstroemeria New Tree Everest Mix
We don't have any customer reviews as of yet. Why not be the first to write one?
Popular Flowers to Send Today